The Profile of UA-HIE Design

UA-HIE Design is a full service building design company based in Washington DC, which provides architecture, interior design, master planning and engineering services to our clients in both private and public sectors. We bring creative thinking, cost effective functionality and poetic aesthetics to our projects of all scales.
Each of our projects is unique and is a result of searching for an identity in its site and community.  Client business objectives and needs are met through our integrated design approach with cutting edge in-house capabilities as well as strong consultant teams.
We are dedicated to technologies not only in utilizing advanced building systems,  but also in constantly evolving design processes.  Building Informational Modeling has been integrated into our designs.
We are very concerned about building a sustainable community. Most of our designers are LEED certified professionals. By delivering projects of the utmost quality, environmental sensitivity, and performance, UA-HIE designs buildings and communities that not only succeed in the near term but also build value over time.
UA-HIE is a SWaM certified company by the Department of Minority Business Enterprise of the Commonwealth of Virginia. UA-HIE is also a proud member of Virginia Asian Chamber of Commerce and Loudoun County Chamber of Commerce.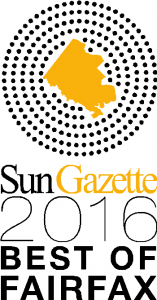 Design and Consulting Services
Architecture / Interior Design / Engineering
Master Planning / Community Planning
Building Feasibility Studies
ADA/ Code Compliance Studies
Peer Design Review and Technical Consulting
Programming
Building Schematic Design
Building Design Development
Building Construction Documentation
Construction Administration
Retail/Commercial Tenant Fit-out
Building Permit Services
Green Building LEED Certification
Integrated Building Information System